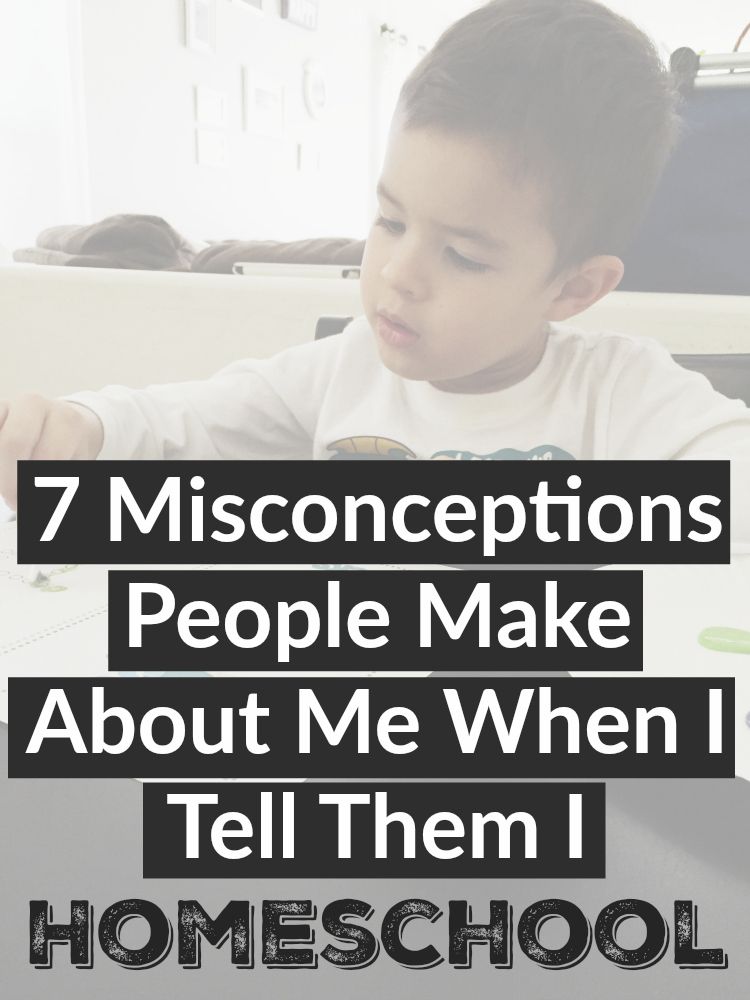 In the homeschooling world, I've really only just dipped my toes in. I have no street cred yet as I've only been doing preschool at home, but as Piggie nears kindergarten, I've had to really force myself off the fence of "will I homeschool or not" and make a decision.
I've definitely decided that I will be homeschooling my boys, and as I've gotten more brave about sharing that info with friends and family, I've found a very common set of responses (or assumptions) of what kind of person I must be since I'm going to be homeschooling.
These assumptions actually scared me at first. They made me second guess myself because I would secretly think "But I'm not like that...should I be in order to successfully homeschool?" After doing preschool at home for a few months and witnessing my weaknesses in action (and seeing how much they don't matter), I've realized that I don't have to fit into some kind of mold to homeschool.
The 7 misconceptions about me that people commonly make when I tell them I want to homeschool are:
1. That I'm patient
Hahahahahahahahahahahahahahahaha....hahahahahahahahah....no. This is the biggest one. Everyone tells me they aren't patient enough to homeschool, which originally made me think "Oh crap, do I need to be a patient person to homeschool?"
I've never possessed the gift of patience and I'm sure I never will, but that doesn't mean that I won't be able to successfully homeschool. My most favorite teachers from school all lost their cool, probably weekly. I never thought anything of it beyond learning the lesson that they were human and that our actions have an affect on others. GREAT lesson to learn if you're going to survive in the world.
Maybe people mean they just don't even want to go there; they don't want to lose their patience over it, which I totally understand. But I'm not patient and I'm going there anyway - wish me luck and send wine.
2. That I must be religious
I actually feel like this assumption is usually made by other homeschoolers. I'm not religious and it's a bit frustrating that so much in the homeschooling world caters to religious groups. I picked up a homeschooling resource packet at the library and it felt like 75% of it was for religious homeschoolers.
I've also been trying to find curriculum that isn't religion based and it seems like there are way less options for secular homeschoolers, *cue the violins*. First world problems, people.
Holla back if you're in Phoenix, are interested in having homeschooling get-togethers and don't mind not ever praying with us.
3. That I must be some kind of Mary Poppins
Like I'm an old-fashioned little homemaker who delights in all things domestic and crafty. I suppose you could call me a homemaker and I do attempt crafts with my kids, but do you remember my Easter craft fail? This is the perfect representation of me and crafts. Ask my mom, I've hated them since I was little.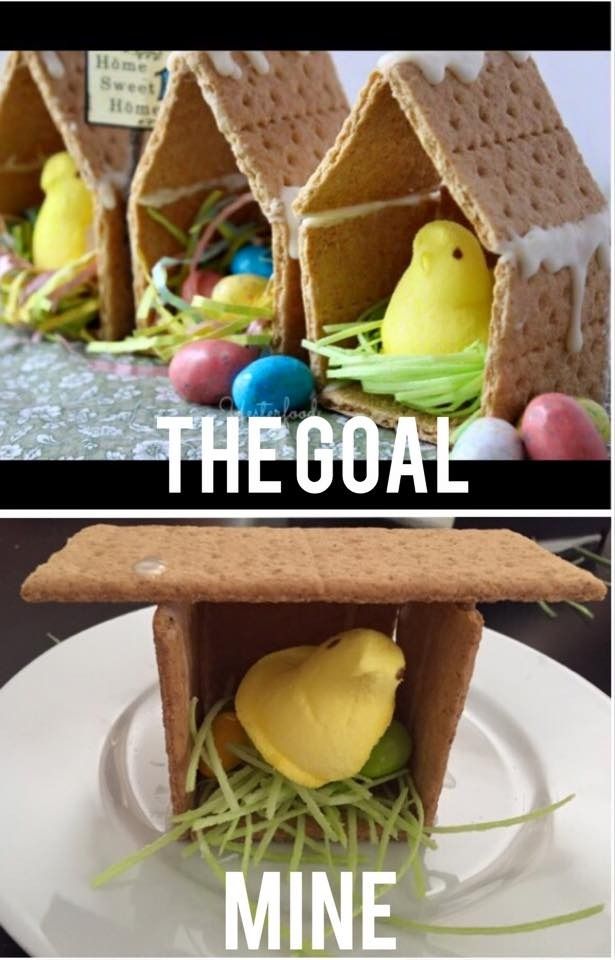 4. That I love being with my children 24/7
Again, not a Mary Poppins. Playing with my children can sometimes bring burning tears of boredom and their loudness can make me want to rock back and forth in a dark closet. They definitely drive me insane on the daily.
I do plan to sign my kids up for homeschool enrichment activities and days at Grandma's house and "Daddy time" so that I can recharge alone. I'm sure my kids will want it just as much as me.
5. That I must be well-versed in all subjects
A lot of people say they couldn't homeschool because they suck at math/science/etc. That worried me because I suck at math. Like, I suuuuuuuck at math. My family jokes about how it took me 8 years to get a 4 year degree and that I failed a math course 3-4 times before I finally passed it with an A. And that's the thing...once I finally became determined to learn the material, sat in the front row and did my homework every night, I ACED IT!
There will be plenty of times during my homeschooling experience that I'm not going to know how to teach a subject because I won't understand it myself - so I'll just have to learn it along with my child. And if I can't learn it or it's too big of a headache or my child is struggling learning the subject from me, I will find someone who can help them.
6. That I will raise weird children.
Um, I can only hope!! This isn't an incorrect assumption, it's definitely a goal.
And I went to public school, so I know there are just as many weirdos there as there are in the homeschooling world (I'm living proof). But weird is good in my book anyway! Better than being a sheepish follower of everyone else.
7. That I'm going to deprive my children of something.
I think there are pros and cons to everything. Sometimes I definitely feel sad that my kids won't be able to experience some of the things that I loved when I was in school. But they're also going to get to experience so many things that I didn't and that I would've loved. It's a different experience, but thankfully now that homeschooling is becoming such a popular option, there is no shortage of extracurricular activities to choose from, field trips to go on with other homeschoolers, support groups full of other homeschooling families, etc.
So I guess the summary of my blog post is that I pretty much suck at parenting and I definitely don't have a Harvard degree to teach all subjects, but I'm forging forwards anyway and am going to give it my best shot, probably while taking a few shots myself here and there.