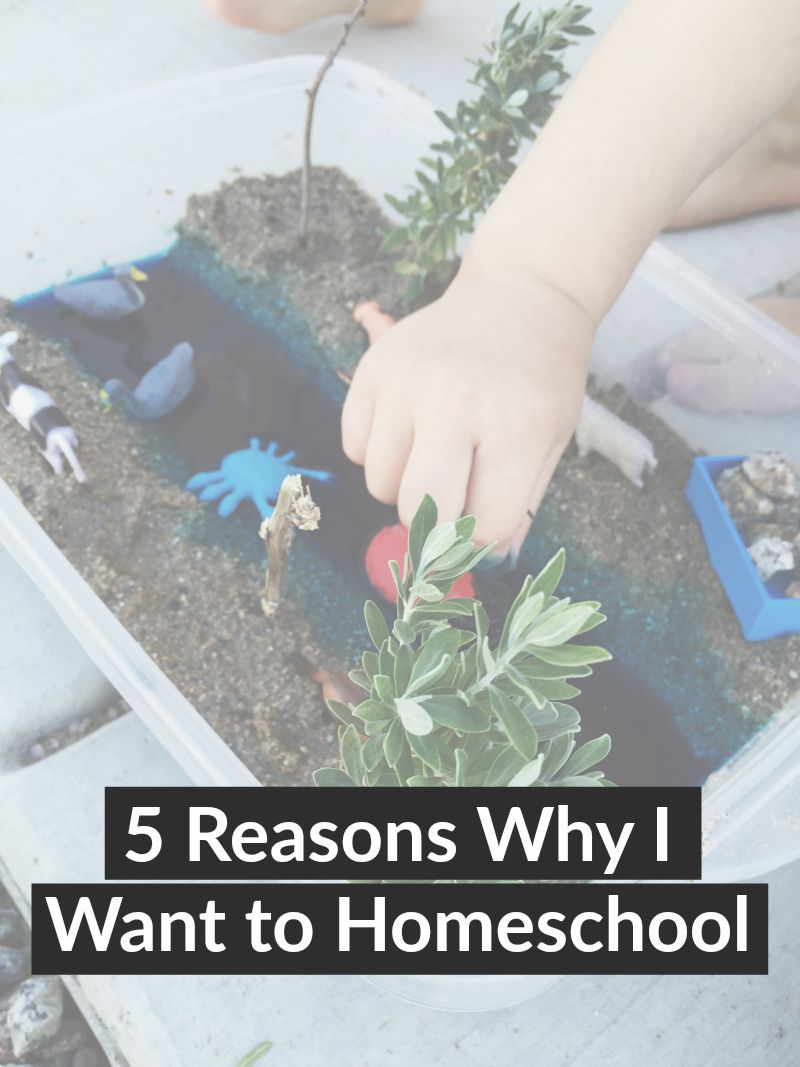 Last week I wrote about misconceptions people make about me when I tell them I homeschool, and a few people asked me why I have chosen homeschooling, so I wanted to share with you my five main reasons!
(I read this book, "Homeschooling; Take a Deep Breath, You Can Do This" and it helped me finalize my decision and encouraged me in the thought that I can do this, I highly recommend reading it!).
Keep in mind these are just my personal feelings and thoughts that I have in regards to my boys and their educational experience, given the options we have in the area we live. I believe children find ways to thrive no matter where they are, but I'm trying to give my boys what I think will be best for them. I've been fascinated and in love with the idea of homeschooling ever since I was a child, so it's always been something that I knew I might do.
No matter what schooling experience I were to choose for my kids, I could find 5 good reasons or benefits for that experience, so these are just the 5 I have for homeschooling.
1. I'm not impressed with our schools
Arizona has one of the worst educational rankings in the country, and the county I live in has one of the lowest ratings in the state. I admit, this is my "go-to" answer when people ask me why I'm going to homeschool. It's something that makes sense and that everyone can understand.
2. I don't agree with Common Core
I am really against all of the testing, excessive amounts of homework, and early reading requirements. I just don't want my boys to be put under that kind of pressure. I want them to enjoy learning and not have to worry about being tested constantly. And the reading thing is like potty training - little kids can be taught to read early on - but they all learn eventually and studies have proven it doesn't make a difference when they learn. They've actually only shown possible negative consequences for children learning to read before they're truly ready.
3. I want them to be able to be as active as possible
I've asked friends and family how much recess is provided at their schools, and it's so much less than I got as a child. We got so much that I remember walking around bored on the playground. That's what I want for my kids. I want them to be outside, bored and roaming, playing and being curious.
Common Core standards combined with less time outside is just overkill for me. I want my boys to have as much of a childhood as possible.
4. I want to protect them
I want to protect them physically, emotionally, sexually, and spiritually.
I was driving past the school by my house, and I saw a group of boys standing near the fence, probably about 7 years old. Three of them were facing one boy, and one of them jabbed the boy so hard in the forehead that his head flew back. My heart hurt so bad I almost couldn't stand it. So many people would say that's the way of the world and that's what kids need to learn how to survive, but I completely disagree. No human should have to experience things like that, especially not a vulnerable child.
I just personally don't feel that a group of 20-30 children of the same age being put together with only one or two adults is normal, healthy, or fair to the children. It sets up an environment of survival and competition. I know for myself, I could've used this kind of protection when I was in school. Many things happened to me or that I witnessed that I never told my parents about. I hope to give my boys a different experience than what I had.
5. I want to stay close to them
As much as my boys drive me insane, I want to stay close to them. Childhood is such a fleeting moment in time as so many older parents tell me, I want to be the one who is there for them and who guides them to adulthood. I want our family to be close, for my boys to be close with one another, and for me to be close to both of them. I want to know what's going on in their lives and to not grow distant from spending most of the day apart. Parents can stay close to their kids no matter what kind of schooling the have, but homeschooling would pretty much guarantee it in a lot of ways.
Bonus reasons for homeschooling:
no early, rushed mornings
learning in our pjs
vacations whenever we want, and when school is in session so we have places like the beach all to ourselves
personalized and tailored education
So those are my main reasons for choosing to homeschool my boys. Like I said at the beginning, I could find 5 good reasons for any schooling choice, be it public school, private, charter, Montessori, etc. There are pros and cons to everything. This one is just the choice I've made based on my personal perceptions and opinions.