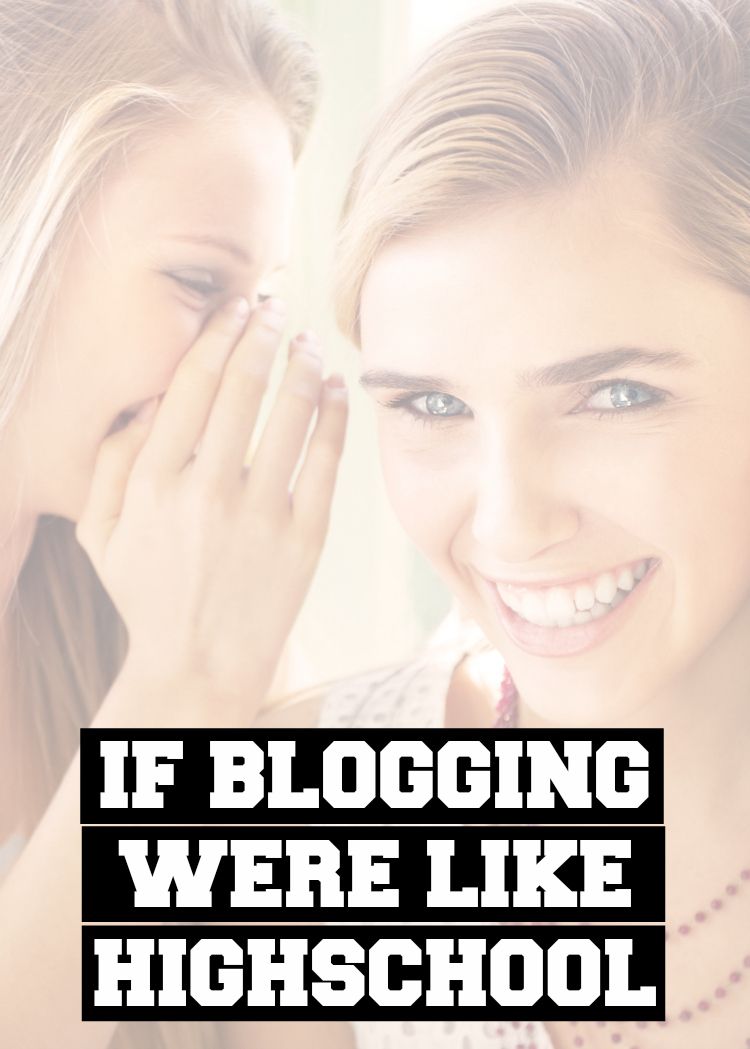 Here is my totally generalized comparison of the blogging world and high school.
Freshman year
You've just started your blog, you hit publish, and eagerly await for the locusts to ascend upon your post, fawning over the details of your child's runny nose and the cute way your cat cozies up against your pillow at night.
Only no one shows up. Not even your mom.
This blogging place is so huge...no one sees you but you're overwhelmed at all the people you see. How do they add that cool button onto their sidebar? What is HLMT? How did they get 50 followers, holy crap!
While waiting in the hallways for classes to start, random bloggers strike up conversations with you. They're kind of odd but you're desperate for some socialization so you talk to them. They suggest some ways you can get followers and ask if you want to join their linkup of blinking lights and black backgrounds...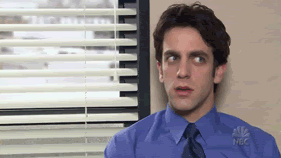 Sophomore year
Okay, this year feels a little more stable. You're feeling safer. The shady characters have dissipated and disappeared for all you know. You meet your first real friend while standing in line for lunch. Their blog is cute and they talk about babies and cats too. You guys comment back and forth on each other's posts and you finally feel like someone cares about your blog. You have a friend to sit with at lunch!
From your table, you start noticing all the other tables from a safe distance. There's the Juniors, who are bigger but not the biggest. Their blogs look pretty awesome and they've got a hardcore archive list. They post a lot and seem to have 100 friends every time they want to do a giveaway. How the heck are they getting all that cool loot?? You sometimes comment on their blogs but feel like an awkward wannabe, plus they don't usually comment back. Screw them.
And then there's the BIG table...the top-of-food-chain bloggers. They have a gazillion readers and do TV interviews and crap. Everything they post is gold and people just eat it up. You wish you could hate them but every time you read their posts, you're either laughing or crying and nodding along in agreement. Damn, they're good. You frequently stalk them and try to emulate their cool blog design.
Junior year
You and your BFF's table has stretched out and you've got a nice group of common friends now. You all have blog schedules down, niches picked out, designs purchased, and you're making some dollars on Adsense now, wassuuuuup!
You rock the link ups with your well planned and put together posts. You're getting featured here, there and everywhere! Your Google Analytics numbers are jumping, you're getting emails from advertisers, responses from editors, comments within minutes of posting!!! Is this for real?!?!
Senior year
Watch out bitches, you have arrived.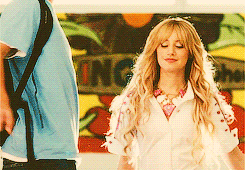 But have you arrived? Cause you're not sure. Yeah, you have a gazillion readers, but you're the still the same blogger who used to blog about runny noses and cats. You learned a little bit here and there, hung in there when times got rough, made friends with people back in sophomore year who are also seniors now and you guys are ROCKING the blog world! Your viral posts have Facebook like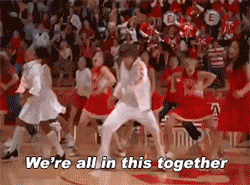 You even have your own little groupie of trolls! No matter what you post: positive or negative, real or fake, good or bad, they will waiting in the wings to let you know you're an idiot. All you can do is
The blog world doesn't look that big to you anymore, you know your way around these halls, you've accomplished things you didn't ever think you would. Sitting here in the high spot doesn't look the way you thought it would; less fancy, more ordinary, but just as challenging, uncertain, and fun as always. (Okay, totally speculating here but doesn't it seem like that's how it'd be??)
Obviously...
I am obsessed with blogging to have played this analogy in my head for the past week. Besides the fact that in the real world of blogging where bloggers have different goals which may or may not include getting to senior level (and in reality, I don't even think most bloggers set out to be "seniors", it just happens), isn't it kind of like high school? Because at first it all feels so big and overwhelming, but the longer you're here the more familiar everything and everyone looks. And you kind of realize that people turn into seniors mainly because they kept showing up and doing the work, even when they didn't want to. There's always the exceptions but it just seems that every day that you show up, you hone your craft and skill a bit more, learn a new trick, create a new strategy, and deepen friendships with other bloggers. Oh my god you guys, GROUP HUG!!!!!!! Shout out to all my fellow bloggers, I'm so happy to be apart of this blogging world and you all make it so much fun!
How do you see the blog world?