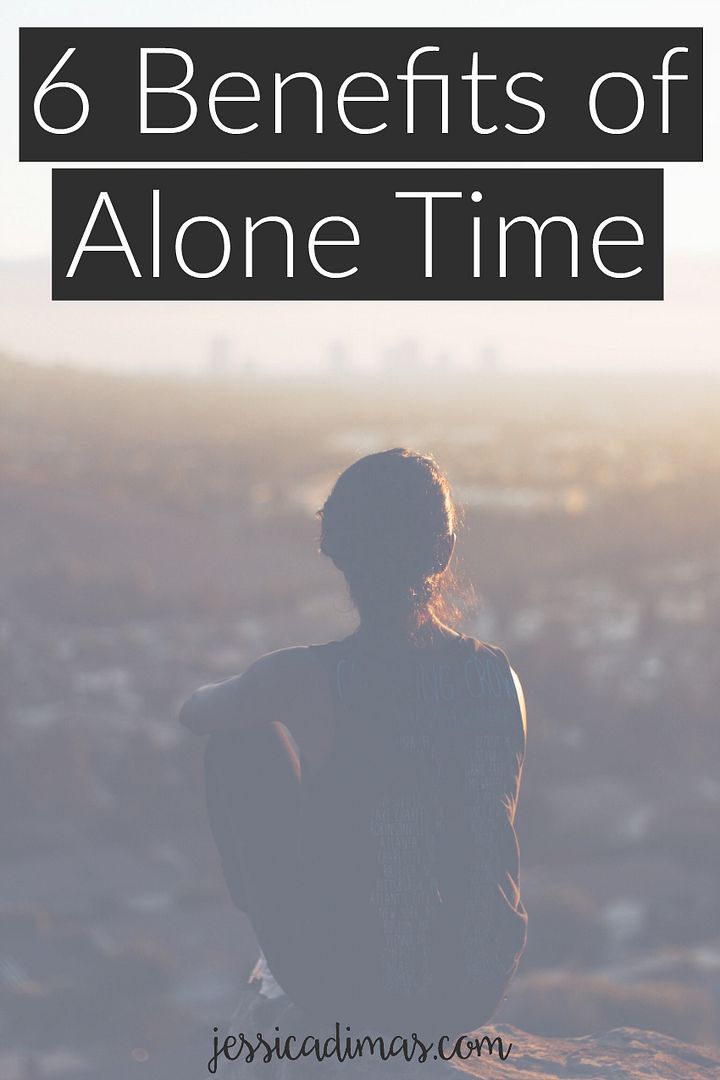 I'm sure none of us would disagree that spending time alone with ourselves is always beneficial, although many might argue that they can't find the time or that they manage fine without it. I think neither are true; we can find the time and we need to find the time, because like a car that has begun to swerve out of control while speeding down the road, we too will eventually crash when we've ignored our inner selves for too long. Here are 6 benefits for spending time alone and also some tips for how to make the most of your time.
1. A chance to relax.
Our world is so fast-paced and everyone is constantly doing something, that we forget how truly necessary it is to just relax. Your body needs it and your soul really needs it! When we relax by ourselves in a quiet place, it allows our body and mind to unwind, which is exactly what we need in order to let go of conscious as well as subconscious stress we accumulate throughout the day.
2. The ability to think clearly.
You know how so many people will turn their radios off in the car when they're trying to follow driving directions and it seems to not make any sense because sound shouldn't affect your ability to think? Well it does. Noise and the hustle and bustle of every day life makes it hard to just think. And thinking clearly without any distractions is something we need to be able to do every day in order to remain healthy and happy.
3. Discovering your true feelings.
We are always in a constant state of becoming; always working to better some aspect of our lives. When we ignore the way we're really feeling on the inside about stressful situations, conversations we've had or plans and goals we've made, we lose touch with the one aspect of our ourselves that has the ability to soothe and reassure us. When we're alone with ourselves, we finally get the chance to think about how we're really feeling about things going on around us. We can be honest with ourselves and face our biggest insecurities, and once we do that, there's nothing left to be afraid of. We work things up in our head all day long, so we need time at the end of the day (or the beginning) to release these worries or stressful feelings and remember that everything is going to be okay.
4. Find solutions to our problems.
Being able to think clearly as well as getting in touch with our true feelings helps us to find solutions more easily because we know exactly what we need and want to do to solve something we're facing.
5. Revise plans & goals.
Goals can change by the week, and sometimes by the day. We're always evolving and refining ourselves, and that means our goals too. You might state a certain goal one month, and then view it differently the next month; it may need revising, rewording, re-strategizing. Without doing this, it's very easy to lose sight of your goal completely. Being alone with yourself gives you the opportunity to check in with your progress and any true inner desires you have surrounding your goals.
6. Reboot your mindset.
If you've been stressed, upset, depressed, worried, or just in a negative funk that you can't seem to shake off, alone time gives you the chance to take some deep breaths and turn yourself around. Having alone time, depending on when you have it, can alter the day ahead of you if you spend time with yourself in the morning or the following day if you spend your alone time at night. It can make literally all the difference in the world!
Some Tips
Schedule it. All you need is around 10 minutes a day. Anyone can come up with 10 minutes a day. Are you a morning person or a night owl? Are you most overwhelmed in the mornings or after a long day? These questions can help you decide when it's the most beneficial time for you personally to schedule alone time.
Turn off distractions. Put your phone on silent, turn off the TV, make sure your kids are occupied or sleeping…just try to set it up to where nothing and no one is going to interrupt you for at least 10 minutes.
Journal. You don't have to be a writer in order to journal. And you don't have to make some formal journal entry or write every day. It does help every so often to write down how you're feeling, especially if you're stressed or confused about something. It's amazing the things you'll find out about yourself when you let yourself write freely. There's a true inner you that knows exactly what you want and what you need, and that inner you will come out during journaling! Make a writing prompt at the top of the page such as "How am I feeling right now" to get yourself started.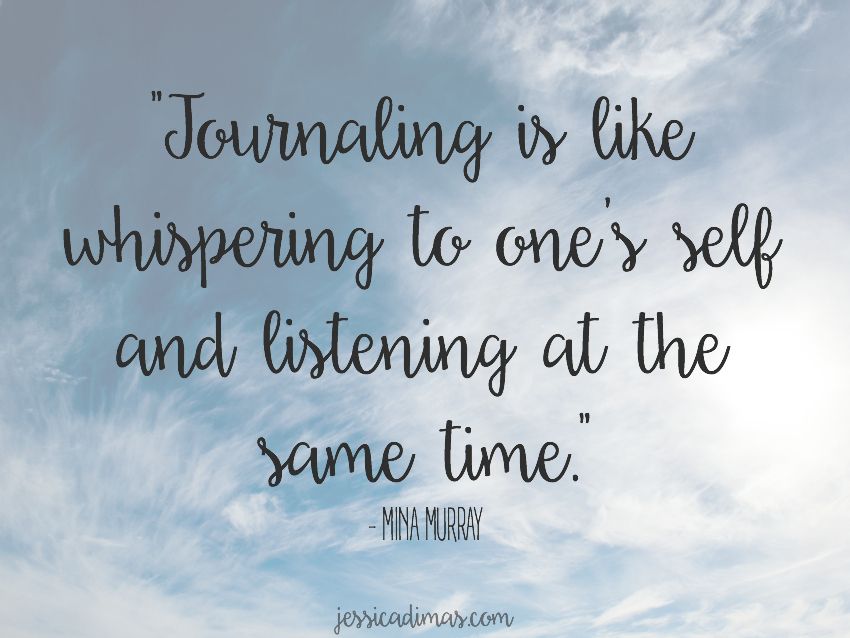 Write down your goals. I cannot stress enough how important it is to write down your goals and to continuously reread them. Goals give you a direction and purpose, and they make life more exciting! Goals can also change quickly, because you are constantly evolving, so you may find that you need to revise your goals every so often so that they still excite you. And if they don't, then you know to toss them and write some new ones.
Reassess. And in continuing with the above, take this alone time to reassess your goals and what you want. This could change as frequently as daily or weekly, but you won't know unless you take the time to be with yourself and reassess what you've written down. I have an amazing planner that I bought on Amazon, The Inner Guide (affiliate link), and it gives spaces every single week to rewrite my goals and plans, and also an area of intention for the week that I want to focus on. I actually look forward to each week because constantly reassessing and writing down my new areas of focus and goals is so inspiring. SexeDate.ch I'm a much happier person because of it.
I hope you found some of these tips useful! Do you take time for yourself on a daily basis?