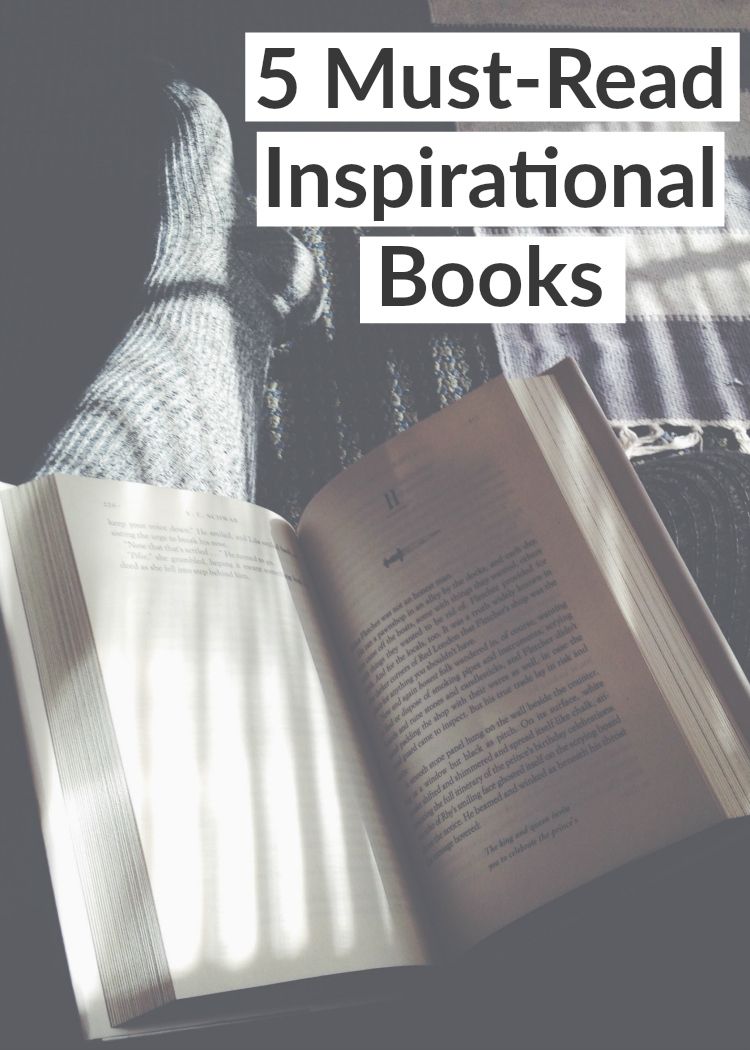 I love reading inspirational books; I try to read a few pages of one every single night before going to sleep. It's why I wrote my own! I can't get enough of them.
I love books that remind me how powerful I am if I want to be and how to create a life that I've always wanted. I wanted to share with you some of my favorite inspirational books...books that have truly changed my life and way of thinking and have taught me how to bring so many good things into my reality. Here's the line up:
1. Infinite Possibilities  - The Art of Living Your Dreams by Mike Dooley
My bible. Mike Dooley has such a fun, inspiring way of suggesting how to achieve magical things. He explains life in such a way that really feels right to me, and I love that he says you'll know truth because of the way it makes you feel. This is my go-to book just to re-read through my highlighted sections and be instantly encouraged to make things happen! Also, he is the author behind "Notes From The Universe", a daily email that is sent out every morning for a dose of inspiration and encouragement. It's my hands-down favorite message to get every morning.
2. E-Squared - Nine Do-It-Yourself Energy Experiments That Prove Your Thoughts Create Your Reality by Pam Grout
The skeptic in me devoured this book. The coolest things will happen when you test out her experiments and will give you chills. She proves we truly are the creators of what we see and experience. And honestly, the experiments were fun, but just her writing and way of explaining things throughout the book was my favorite part. This is also another book that I just re-read for the reminder that I live in a magical universe where anything can happen if I want it to.
3. The Magic - by Rhonda Byrne 
This book has me on cloud nine everytime I read it. You can't help but feel so in love with your life and everyone around you while reading this book. I've read her other books, The Secret and The Power...and those are great too...but she really hit the nail on the head with this one. This book explains the very powerful effect of being grateful and gives you a task to complete every day for 28 days. Good things happen when you read this book!
4. The Map - To Our Responsive Universe, Where Dreams Really Do Come True by Boni Lonnsburry
This book is great because Boni really focuses on explaining the things that hold us back from our dreams; self-sabotaging behaviors like self-limiting beliefs, jealousy, insecurity, doubt, etc. I feel like her book was almost like a workbook, and I really discovered a lot of pushed away feelings and beliefs I'd been harboring for years, even decades.
5. Get Rich, Lucky Bitch - Release Your Money Blocks and Live a First Class Life by Denise Duffield-Thomas
I love Denise because she has a foul mouth like me and she's very relatable. Reading her book helped me realize that I had major money beliefs I didn't know I had that were holding me back from abundance, and that there is no better time to start anything than now. This book really caters to how we as women view ourselves professionally and how we deal with money. One thing she says that has stuck with me the past couple of months is that us women always feel like frauds...and no matter how much we achieve, we still have the tendency to feel like we're not the "real deal". That motivated me so much to just start. Start doing the things I have felt like I need to hold off on until X, Y, and Z happens. You can also check out her amazing blog, Lucky Bitch, for instant inspiration.
Now you know my top 5 favorite books for inspiration, if you have any to share, leave them in the comments below because I'm always on the hunt for more inspiring books.