I am so excited to share about this deluxe science kit from Timberdoodle that we have been playing around with for the last month. It is SO cool, you guys! Ever since I put together our homeschool area, I've been looking forward to filling it up with fun and educational items for the boys to freely explore.
My oldest son is 5 and my younger one is 3, and both have enjoyed this science kit so far. We're far from finished, since we have 36 weeks of activities to do, but I'm so in love with this kit that I wanted to share a few of the activities we've done and show you everything that it comes with.
Timberdoodle, which is a family-owned homeschooling supplies company, put together this science kit called the Science With Tots Deluxe Kit. It comes with the following items:
• Instruction book and exclusive 36-week curriculum guide PDF
• Learning Resources Early Science Explorers set
• Horseshoe Magnet
• Large plastic storage bag
• Two jumbo test tubes with lids and rack
• Three large test tubes with lids and rack
• Nine compartment mixing trays
• Color wheel
• Blue measuring scoop
• Pipette
• True Colors coloring tablets
• Energy Stick™
• Growing starfish
• Giant red magnifying glass
• Super jumbo water balls
• Tiger Eye Beads™
• Insta-Snow® Powder
• 2-oz. plastic cups
• Growing spider
• Plastic popper
• Superabsorbent Crystals™
• Energy beads and yarn
• Filter paper
• Magic crystal growing dog sponge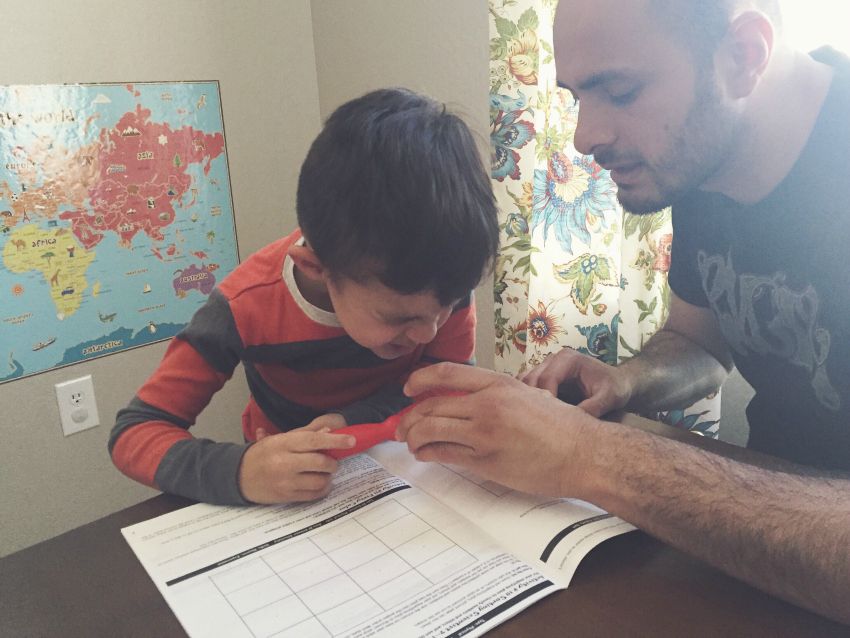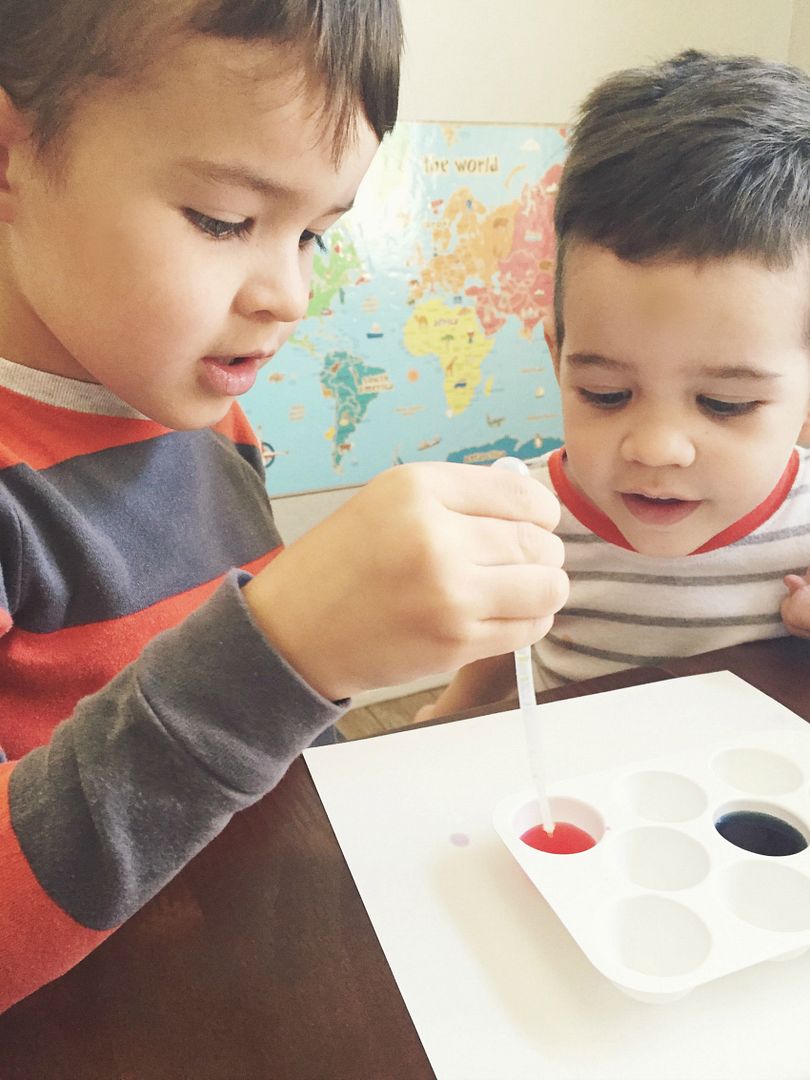 What I Love
What makes this kit so great is the Super Science PDF that Timberdoodle created to go along with these items. It's a 36-week curriculum guide that fits within a traditional school year. There's an instruction book that also comes along with the kit, and the Super Science PDF expands those activities further so that it's an easy guide to implement into your homeschool schedule.
We're actually unschooling so I'm not following a curriculum, but both guides are still extremely helpful so that we can properly conduct our little experiments and pick out different ideas to try.
The other huge and immediate big hit was the horseshoe magnet. I didn't get any pics but Piggie instantly grabbed it out of the box and went around to everything in our house seeing what would stick to it. He made a hot mess of my cutlery drawer once he discovered that the magnet picked up pretty much everything in there!
This kit will be especially amazing to have around during times of the year when the weather doesn't permit much outdoor play and the kids are anxious to explore. And one other aspect I really like as well is the durable plastic bag that everything comes in. Makes it incredibly easy for me to store everything and neatly pack it away in our homeschooling area.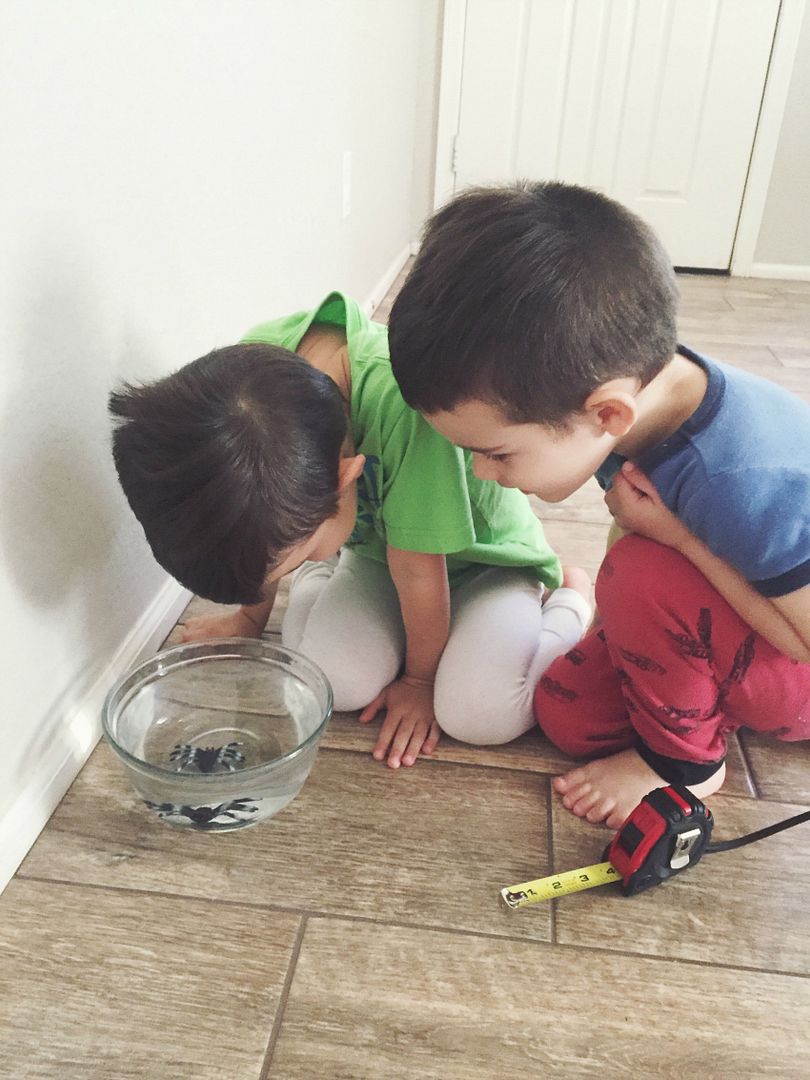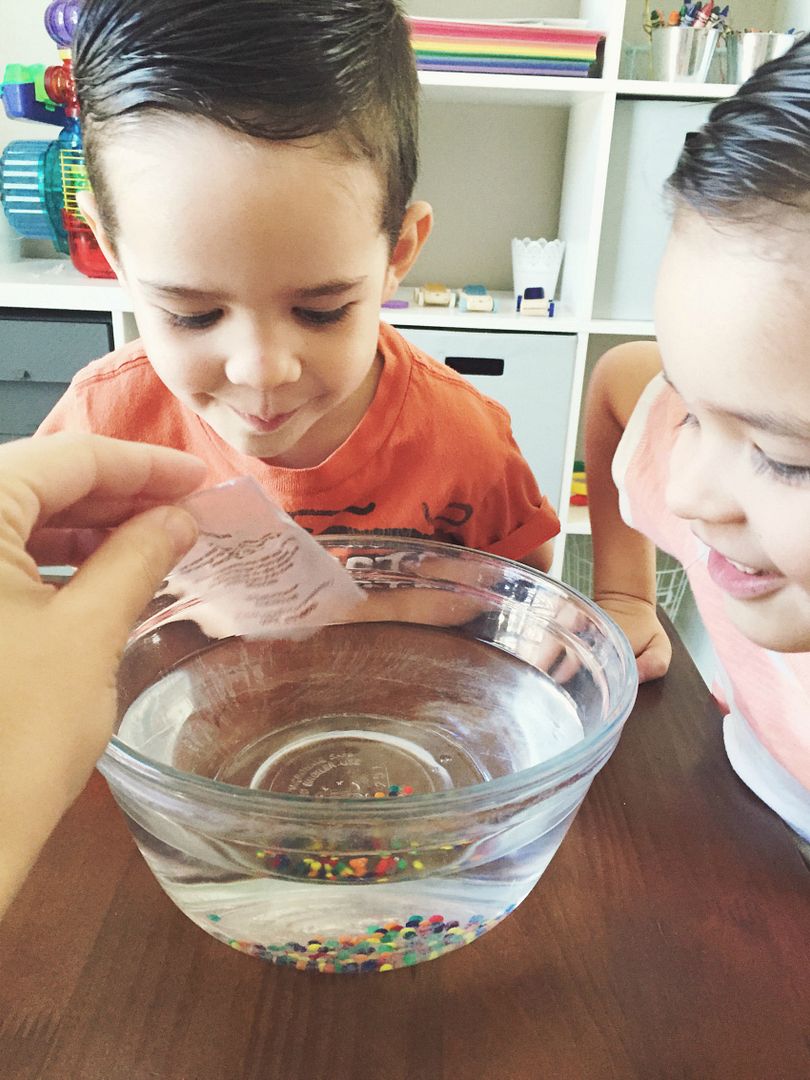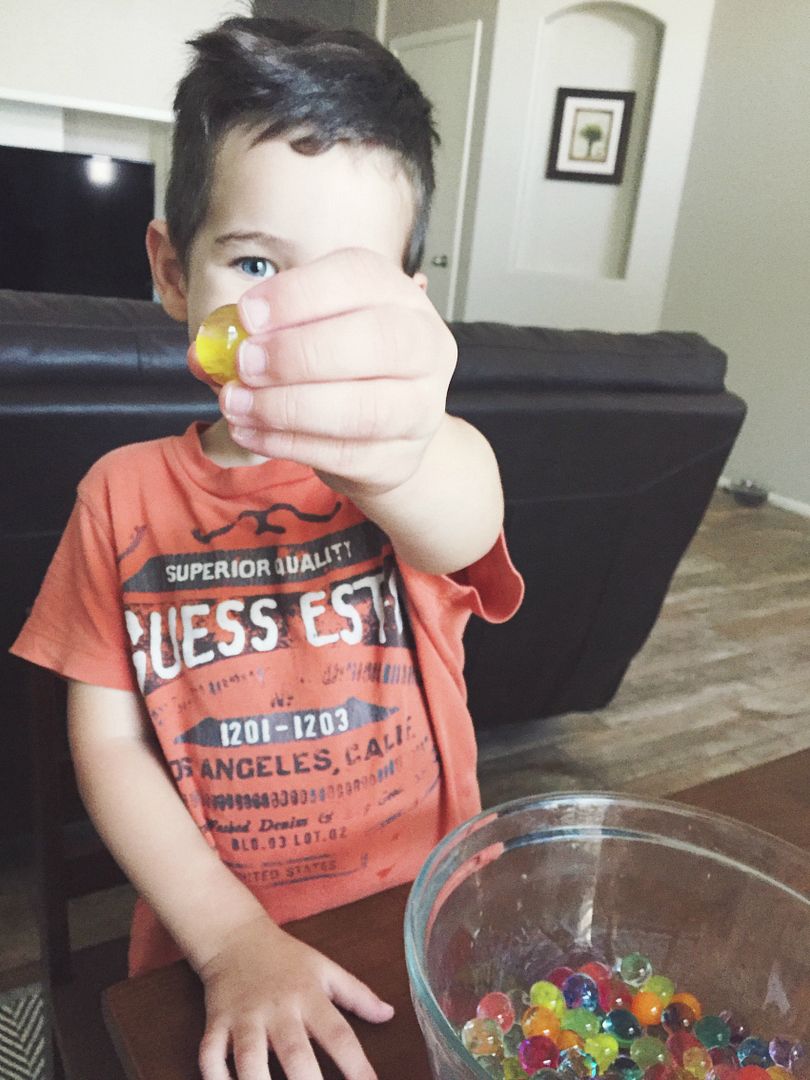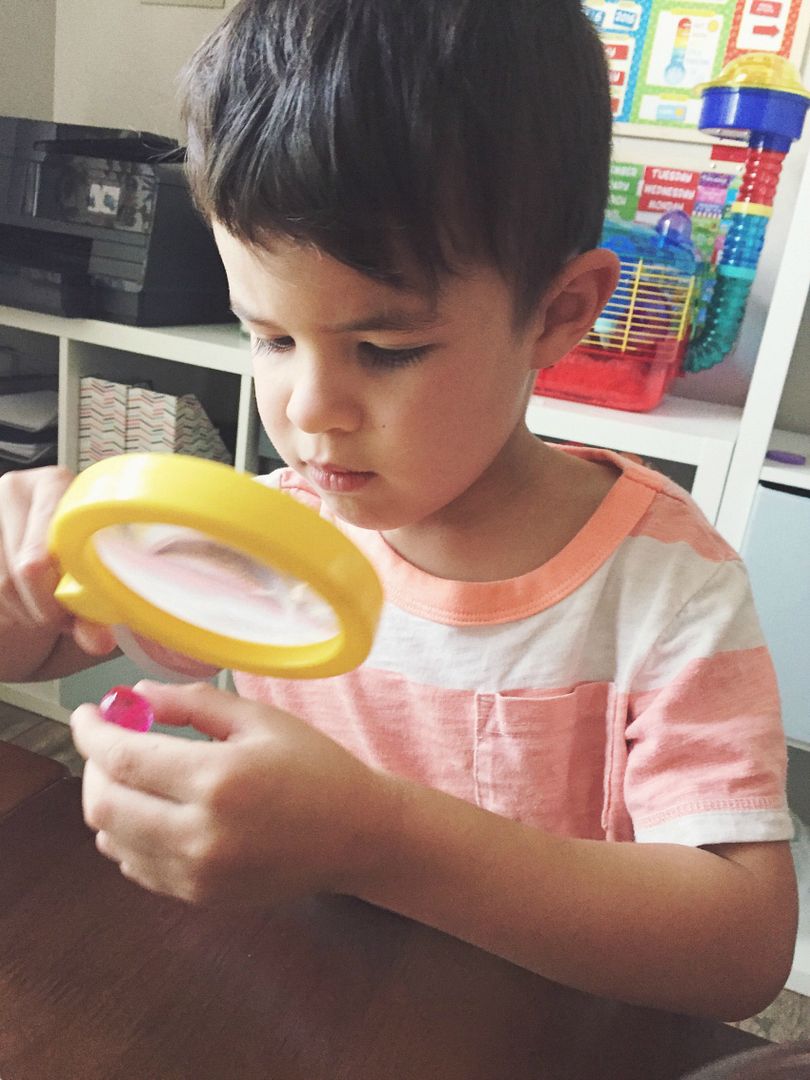 I would confidently recommend this science kit to friends after exploring only a few activities, and I'm anxiously looking forward to the ones we haven't done yet because they sound so fun. This kit is a great way to introduce young children to science and to get them excited for it.
I'll be sharing more of our activities from this kit over on my Instagram, so please feel free to follow along!
SaveSave