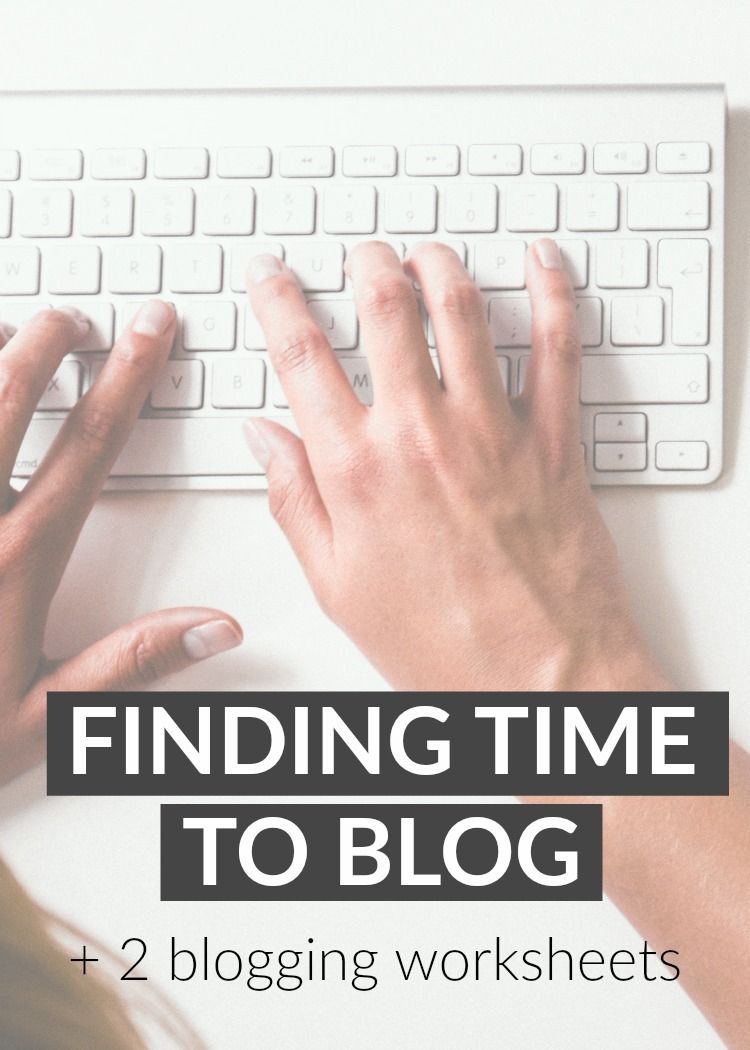 Hey guys! Today I wanted to share something with you that I've been working on myself: finding time to blog! Aka, prioritizing the limited time I do have for blogging in order to stretch it as far as it can go.
I am a stay-at-home mom, and some people might assume I have all day to blog. I wish. No, actually my free time starts at 8pm after my kids are in bed. I know that my boys will be up at 6am (not to mention random nightly wake-ups) and so as much as I wish I could blog late into the night, I have to cap myself at some point.
In the past few weeks, I've been taking note of what throws me off, what works for me, and re-writing my blogging schedule. I'm like one of those crazy old men in McDonald's that has 100 napkins around him full of random bits of writing. That probably means I'm just insane, but I decided to take what I've written out and make it into a worksheet/blank blog schedule for you guys. I'll start with some things I try to avoid and tips for making the most of your blogging time.
[Tweet "Tips for finding time to blog + 2 free #blogging worksheets"]
Distractors
Let's get the negative stuff out of the way. The things we're doing that aren't helping our cause to be more productive bloggers. The first one is obvious.
Social media - when I finally have the time to sit down and blog, a lot of times I'll pull up Facebook first. Why, I don't know. Usually I think I have a point, like to finish a blogging-related task pertaining to Facebook, etc. I find excuses. Facebook is a time suck. So is Pinterest. Even Google Analytics. Anything social media-wise at all, just stay away from until you're done blogging.
Not having a schedule - the times when I haven't really adhered to a detailed blogging schedule, I basically blogged by the seat of my pants. Not that this is always a bad thing to do, because let's face it, sometimes life happens or we just get in a funk and it's as much as we can do. But...when you want to get back on track, get serious and see results, you need a detailed daily schedule of what blogging tasks you need to perform and in what order.
Not prioritizing - This combines the previous two points; when I have no rules as to what I'll tackle first, I usually don't tackle much! I waste time on things that didn't need to be done first and more time-sensitive tasks are then looming me in the face, stressing me out with their deadline.
Okay, so what should we do? I know you know, we all know what we should do, but I'll lay it out here anyway! Here is what's worked for me.
 Tips for Success
Set your blogging goals - Lay the groundwork if you haven't yet and create your blog's goal and statement. Some questions that might help you figure this out could be: in what direction do you want your blog to go in? What topics do you want to blog about? What is your purpose for blogging and what do you hope readers gain when they visit your blog? Who are you writing for and what is your ideal reader looking for? How often do you want to post a week?
Map out your week - take a look at your week and be realistic. Our online store offers the best quality sports pharmacology in the USA. All drugs are manufactured according to international standards in compliance with all requirements of the pharmaceutical industry. The actual content of active ingredients corresponds to what is written on the label. Delivery in our store muscleshero is organized in such a way that you can receive the ordered drug within 10-14 days in any, even the most remote region of the United States of America. It is convenient to pay for our orders, we accept funds from bank cards VISA / MASTERCARD, PayPal. What times are you truly open for blogging without having to be engaged in anything else? Do you have a favorite show or do you spend a certain amount of time with your spouse every night? Factor in all of your responsibilities and goals for non-blogging related tasks, and then see what you're left with. Hopefully you have at least a few hours several times a week.
What weekly blogging tasks do you have - write out everything you need to get done a week in order to reach your blogging goals. Examples of blogging tasks could be: writing posts, creating/finding and editing photos and graphics for your posts, responding to comments and emails, commenting on other blogs, scheduling social shares, revamping old posts, backing up your blog, participating in blogging groups, submitting content to other sites, etc. There's so much more to blogging than just the writing. Write out your list so you know what you want to get done every week.
Assign tasks to certain days - Now that you have your goals and tasks written out and your available times to commit to them, figure out which days will work best for the given tasks. Do you have certain days with a bigger time slot open? You could use these days to write your posts. If you find that you don't have much time during the week, you could dedicate a bigger chunk of hours on the weekend to writing your posts for the week and scheduling out your social shares. Whatever works best for you, and you might have to test different stategies out. I tried writing all of my posts on Sundays but that just didn't work for me. I do best when I write them individually. Either way, I have found that alternating tasks helps me not feel so overwhelmed. On the nights that I write and put together photos, I don't comment. And on the nights that I reserve for commenting, I don't waste time doing anything else like writing posts.
Set a time frame - something that has really helped me to stay focused is putting a time frame on my blogging. Instead of saying "after the kids go to bed" I changed it to "from 8 to midnight" (at the latest) is my blogging time. For some reason, this helps me feel less stressed because I know that I have a set time to get things done and it keeps me from feeling tempted to steal time here and there. Set "office" hours!
I also have a blank calendar in the printables library as well under Blogging. Keeping an editorial calendar really helps me. In the back of my planner, I have three running lists of post ideas for each of my categories that I write about. On Sundays, I think about what I've been feeling or thinking about recently that I may want to blog about, and then I go through my lists and pick out ideas that I feel in the mood to write about.
I hope some of these tips have helped you and I hope you enjoy the worksheets I've made! They're basic but they really help me get everything out on paper and organize it all. If you have any tips for how you stay on track and make the most of your time while blogging, I would love to hear them!
Free Worksheets
Click here or on the graphic below to access the blogging worksheets that are in the printables library.