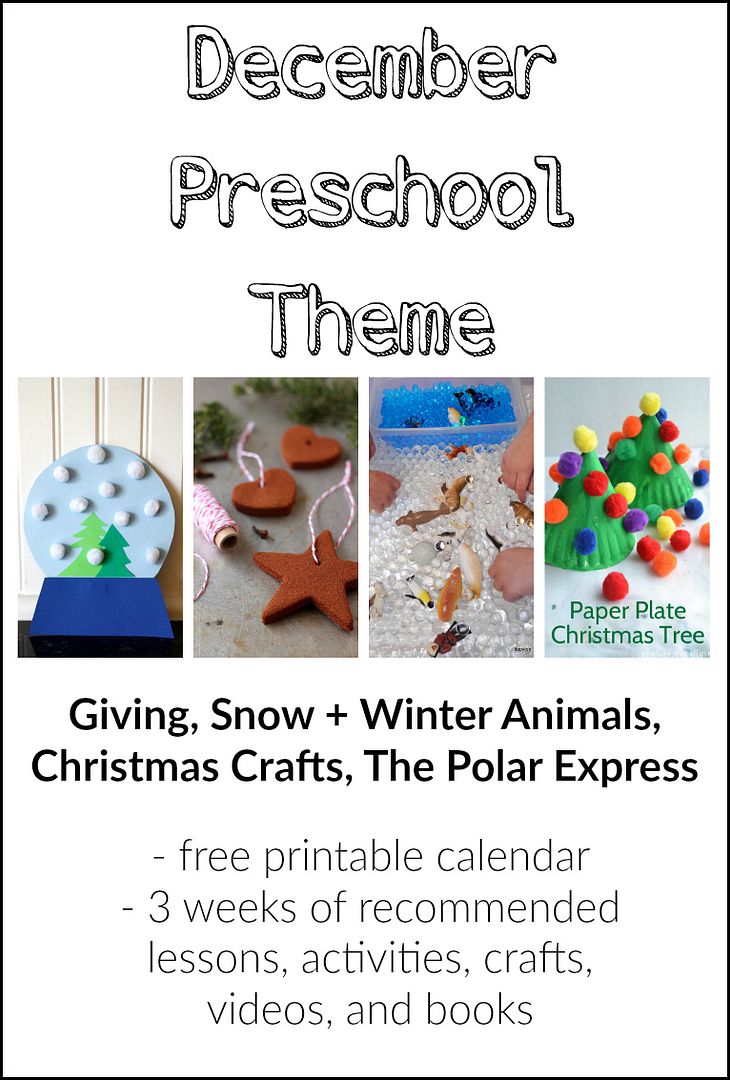 This month's activities will focus around giving, winter animals & snow, Christmas crafts, and trains. If you downloaded my preschool schedule for the year, you'll notice I changed December up. I just think my original ideas were a bit over the heads of preschoolers.
Also December can be a busy month, so I wanted this make sure this month was super laid back! I also only did 3 weeks of activities this month instead of 4. Feel free to follow us on Instagram where I share our preschool adventures.
---
Theme: Winter Fun
Things to explore: The Polar Express
Celebrate: Christmas!
Numbers: 7, 8
Letters: R, K, S
Colors: Red
Check out my preschooling printables located in the Printable's Library.



---
Week 1: Giving to others
Tuesday: Send a package to a loved one
Wednesday: Montessori Present Wrapping Station | Leave a small gift for our mailman
Thursday: Donate toys
Friday: Make cookies and give them to a neighbor/family member
---
Week 2: Snow + Winter Animals
Monday: Watch Animals in the Antarctic Ice | Penguin Foot Art | Sing Late at Night song
Tuesday: Snow Globe craft | Arctic animals preschool worksheets, pages 4 & 9
Wednesday: Name Snowmen | Arctic animals preschool worksheets, pages 10+11+12 and 18+19
Thursday: Watch Hibernation video | Where Do Animals Go in the Winter activity - here and here
Friday: Snow & Arctic sensory activity - going to make this snow, use this idea with these blue water beads and these plastic arctic animals, which I found on Amazon prime for just under $9. Also this idea for making a bear cave. SOOOO excited for this, the boys are going to love it!
---
Week 3: Christmas Crafts
Monday: Christmas Tree shape craft | Q-tip painting for letters K, R, S
Tuesday: Paper Plate Christmas Tree | YouTube songs for 7 & 8 | Number writing worksheets for #'s 7 & 8
Wednesday: (R is for) Reindeer craft | Watch the Color Red song
Thursday: Make homemade cinnamon ornaments | 3 wine bottles for Mommy
Friday: Pom Pom Painting Christmas Tree craft
---
Week 4: The Polar Express
Monday: Paint a train (I want to try and find a little unfinished wooden train at a craft store) | Polar Express preschool packet, pages 5, 6, 15, 19
Tuesday: Name Trains | Polar Express preschool packet, pages 4, 5, 24
Wednesday: Train in the Night craft, use this for a cutout
---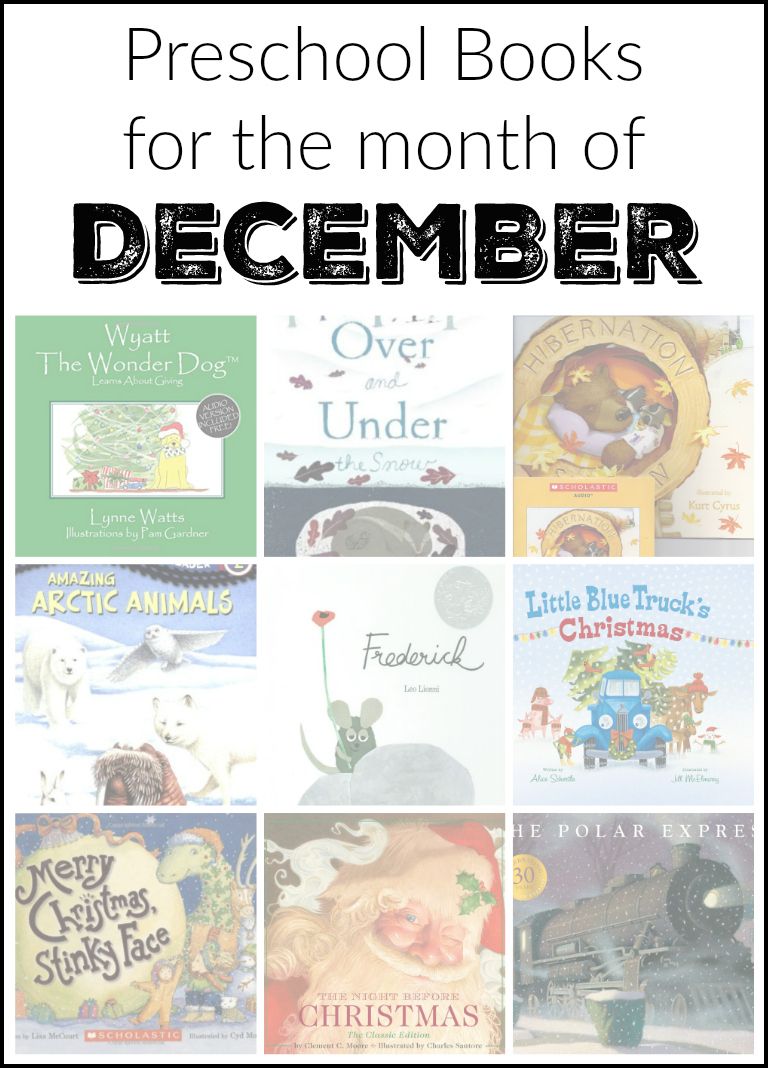 Here are the books we'll be reading: