This fall I'm going to be beginning my first year of "real" homeschooling. I've been doing little things here and there with homeschool preschool, which I just considered the usual stuff to pass the time and have fun with the kids. We've done nothing serious, especially since my boys attention spans are so short.
My boys are 5 and 3, so in a few months I'm going to start kindergarten with my 5 year old. I've been trying to decide on what form of homeschooling I want to do but I'm a newbie and realize that I will only truly figure it all out once I jump in. For now, my intentions will be to take an eclectic/unschooling type approach.
Pajaggle is one of the educational games that comes with Timberdoodle's Kindergarten Curriculum (I'll be purchasing the secular version of the curriculum). And on a side note, that's one of the main reasons why I'm choosing a Timberdoodle curriculum; they have non-religious curriculums that are so freakin awesome. I've looked around A LOT and seriously have yet to find something non-religious AND as fun-looking as Timberdoodle's secular curriculums.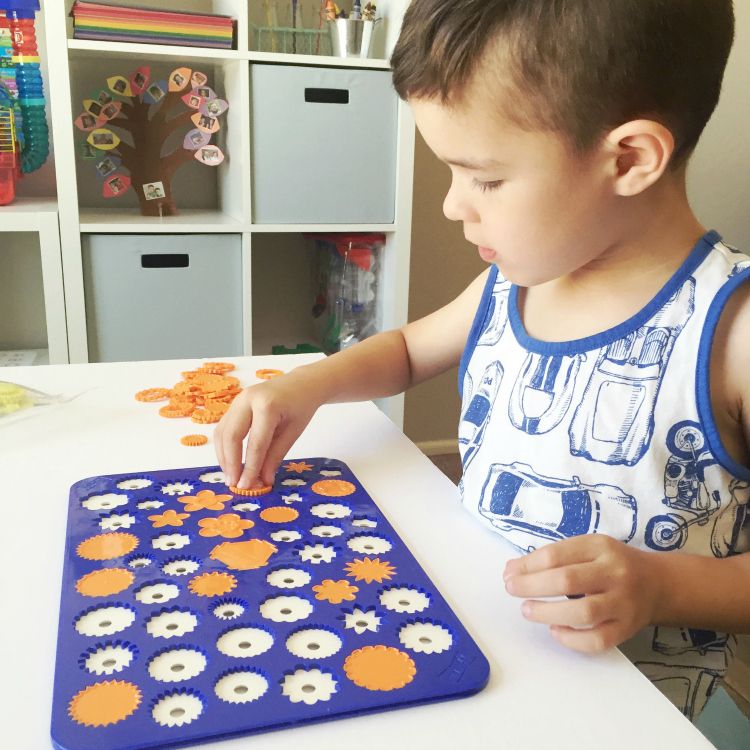 I knew my 5 year old would love Pajaggle because he loves puzzles. You can play Pajaggle alone, working it as a puzzle, or play it with someone else. You can see in the corner of the picture that there are also bright yellow colored pieces that come with it as well. You can race another person and see who has the most pieces inserted at the end of the game.
You can see here how my son is playing with it. He likes to work it as a puzzle and then he likes to count how many slots he still has left to fill.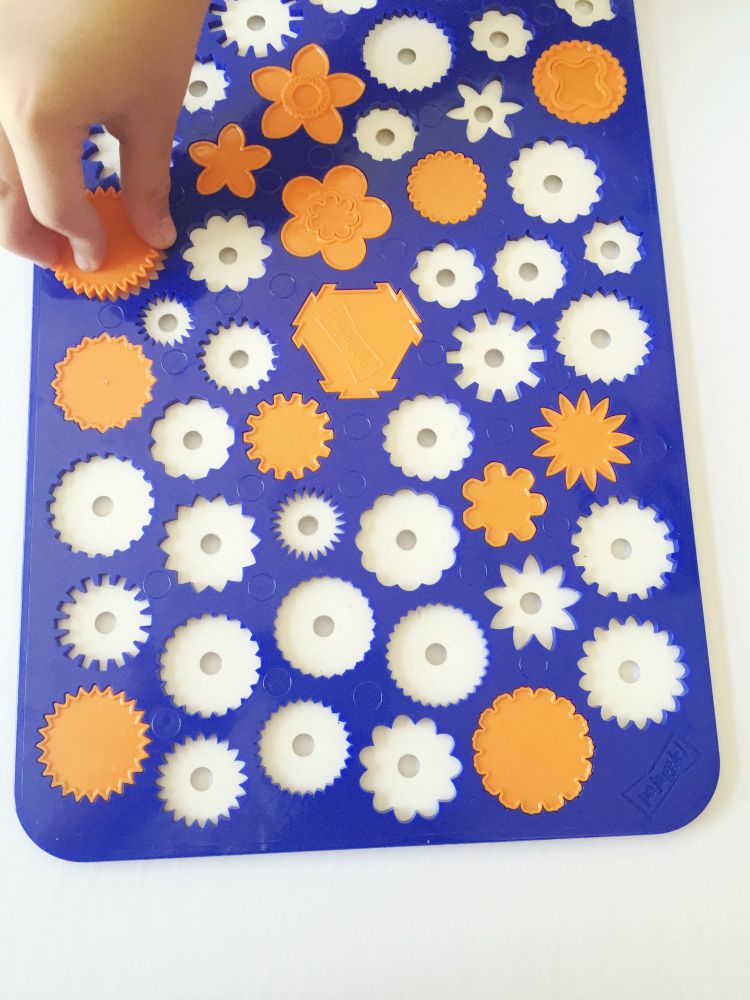 I love that so many of the pieces have puzzles within the main puzzle piece. I also like that the pieces are hard and durable so unlike most puzzle pieces, these cannot be ruined.
Pajaggle promotes reasoning ability, improved concentration, attentiveness, and mental sharpness. It's even good for adults to play. And the multi-sensory process that Pajaggle emphasizes on actually uses both sides of the brain! This is why Pajaggle is listed under "Thinking Games" on Timberdoodle.
I definitely look forward to using Pajaggle not only in our kindergarten curriculum, but also has a family game or a quiet activity for my boys to do. It's a great product, we give it an A+!
---
Jessica Dimas is the author of the book "Sacred Self-Care for the Highly Sensitive Mom." Follow along on Facebook and Instagram to stay updated with future posts.