We were given the chance to review the DIY Electro Dough Kit from Timberdoodle and the boys couldn't wait to experiment with it since they love any excuse to play with play dough! We recently purchased our secular Kindergarten curriculum from Timberdoodle but this kit is actually from the 1st grade curriculum kit. If you haven't checked out Timberdoodle, I highly recommend you do; they're my favorite resource for homeschool educational supplies.
This kit is a really, really neat way to learn the beginning basics of electricity! I feel like I even learned a lot just setting it up for the boys to play with. Here is the description from Timberdoodle's website that can explain it much better than I can:
"Would you like to introduce simple circuits to your young student without placing a soldering iron in his hands? DIY Electro-Dough Hardware Kit simplifies the whole process brilliantly. Using homemade conductive and resistant modeling dough, your child will build silly or scary sculptures that light up and make sounds. Because the kit uses modeling dough that your child helps you make, he will be able to investigate a playful side of electricity in a fun, safe, hands-on way.
DIY Electro-Dough Hardware Kit explores series and parallel circuits, polarity, and the creation of complex switches though the use of fascinating experiments available from us via e-book, or printed in our curriculum guide. The instructions will take you and your child through a series of circuits to build, which develop in complexity and teach the rudiments of electronics in a very child-friendly way. Discover the difference between connecting your LEDs in serial and parallel, build switches, and introduce the buzzer. The DIY Electro-Dough Hardware Kit is a select collection of components that will make your explorations easy. What a terrific way to introduce fundamentals of electronics and circuits to your child." - Timberdoodle
The kit says you can use any kind of play dough and they have their own play dough recipe printed right in the box, but I like to make ours with a recipe I found a couple of years ago because it is the SOFTEST play dough and isn't a pain to clean up. I've tried so many play dough recipes that were just duds, and I promise you this one isn't! It's very easy to make and also lasts a long time store in any kind of airtight container or bag.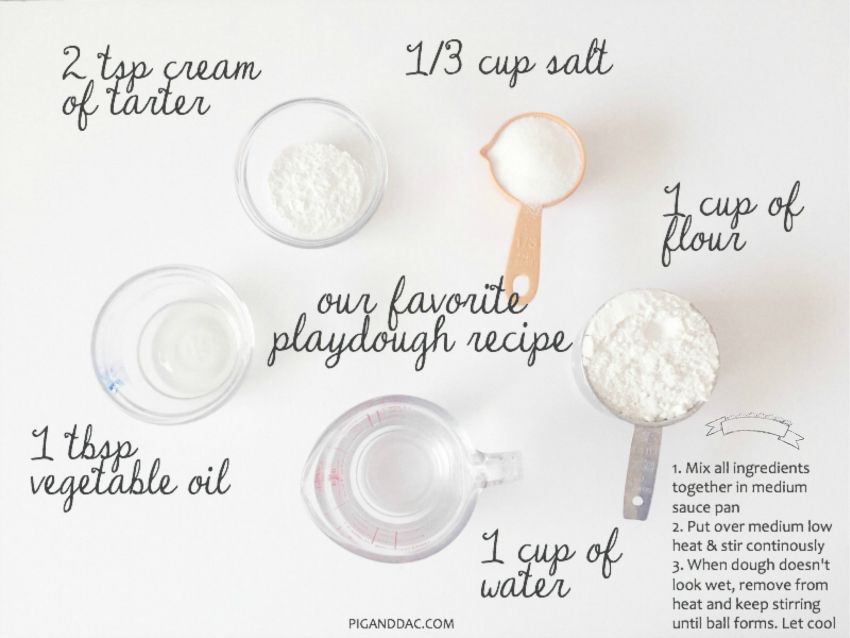 Step 1
Gather all ingredients and mix them together in a medium sized sauce pan. The boys love helping out with this part.
Step 2
Put sauce pan over medium low heat and begin stirring. This all happens pretty fast. If you want to have colored play dough, mix in food coloring at this point before it starts to get thick.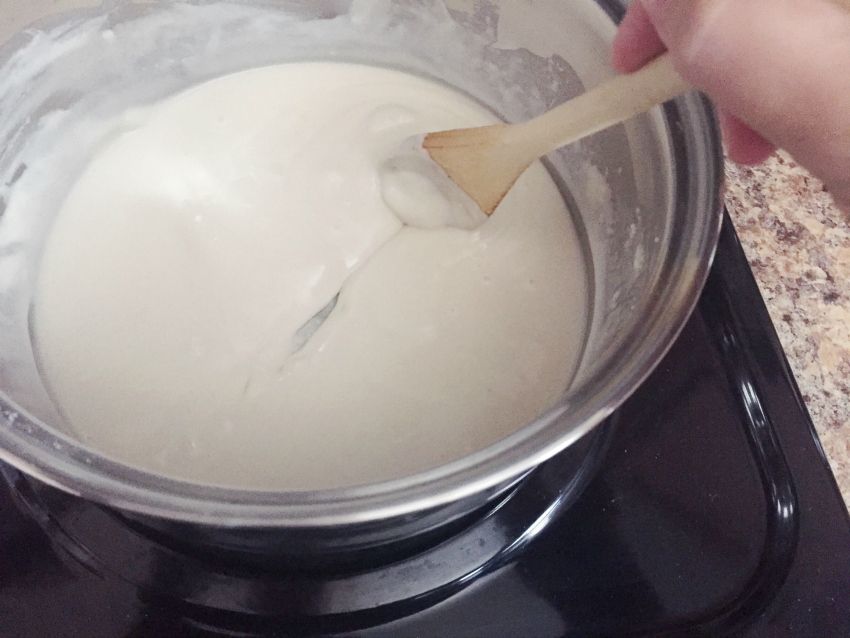 Step 3
Continuing stirring. Play dough will begin to form lumps.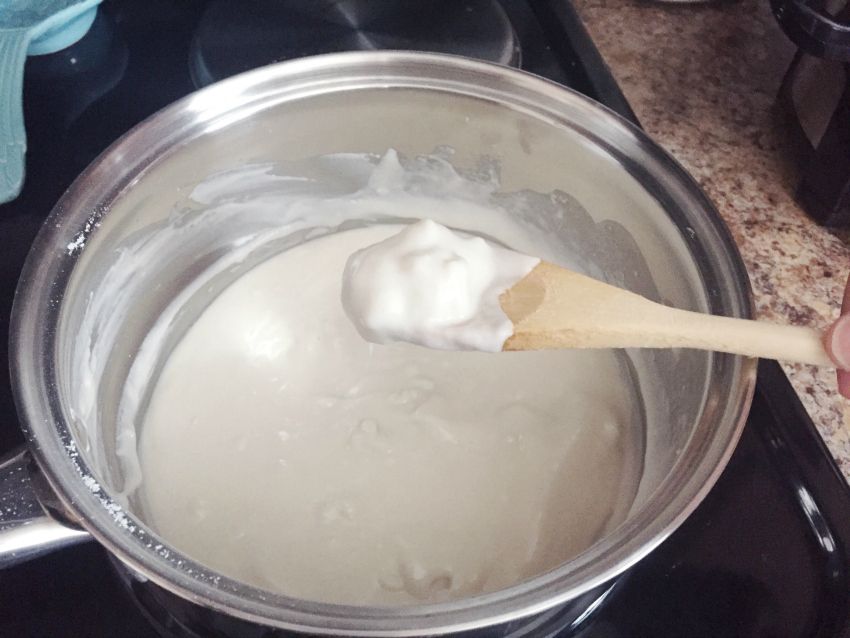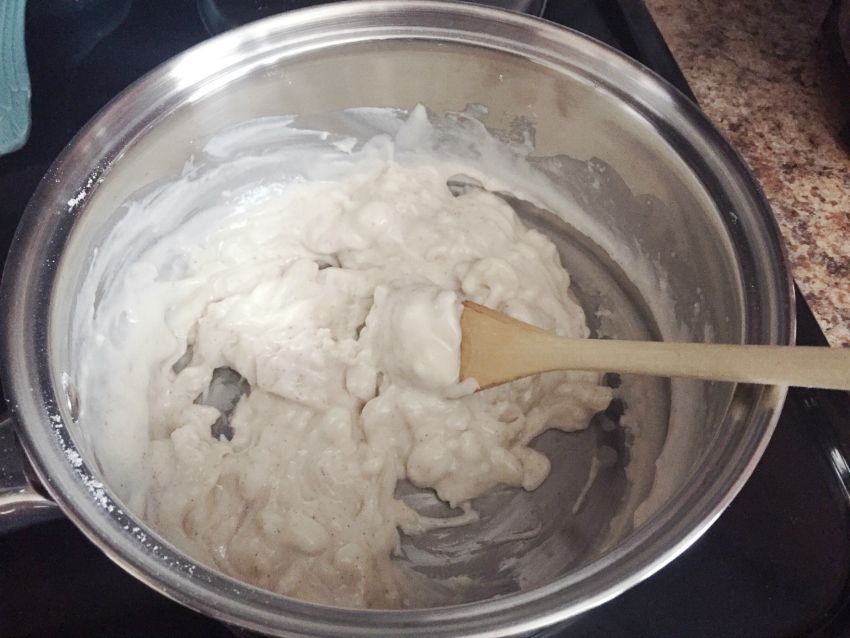 Step 4
Once play dough doesn't look wet anymore, remove from heat and continuing stirring until it forms into a ball.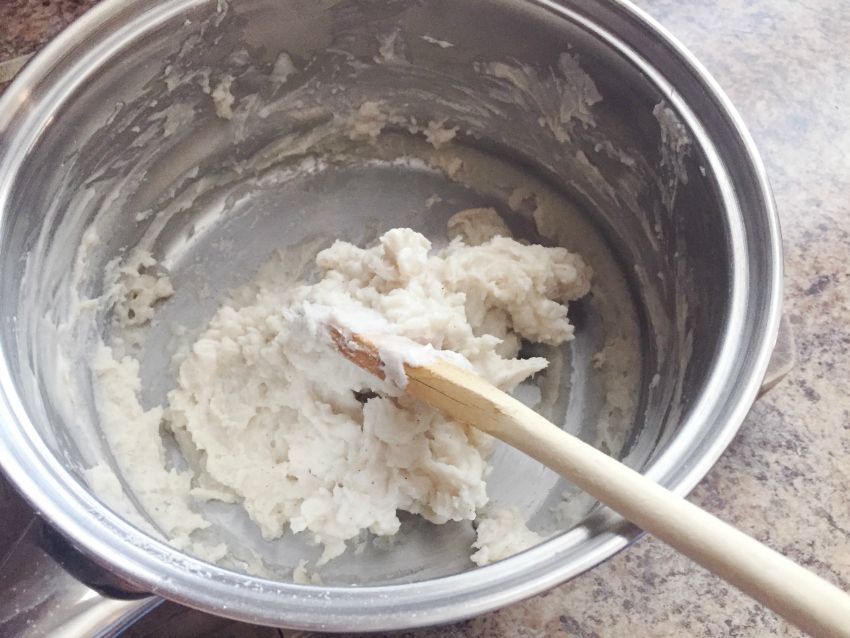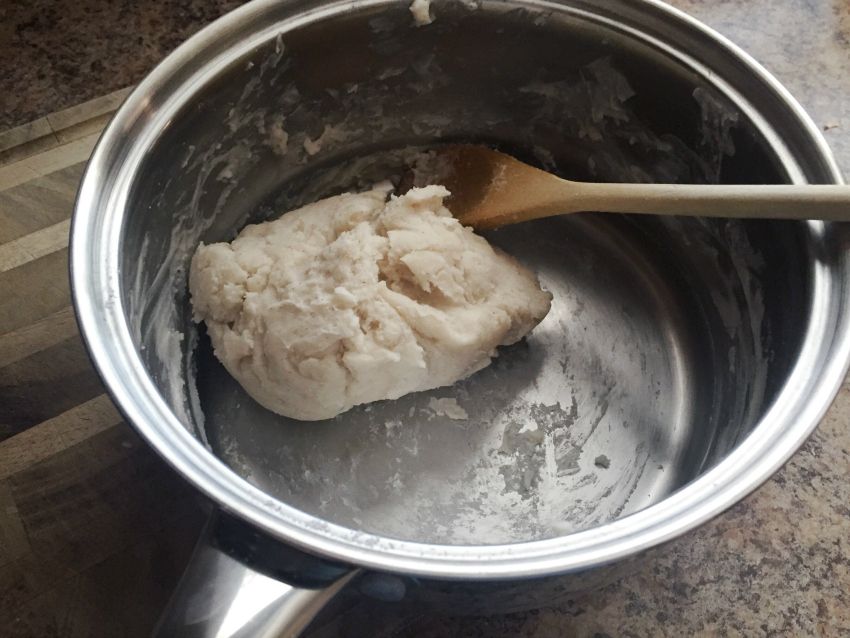 Step 5
Once the dough forms into a ball, remove from pan and let rest on some wax paper until cool, about 30 minutes. After it has cooled, I usually squish mine around in my hands and roll it into a ball.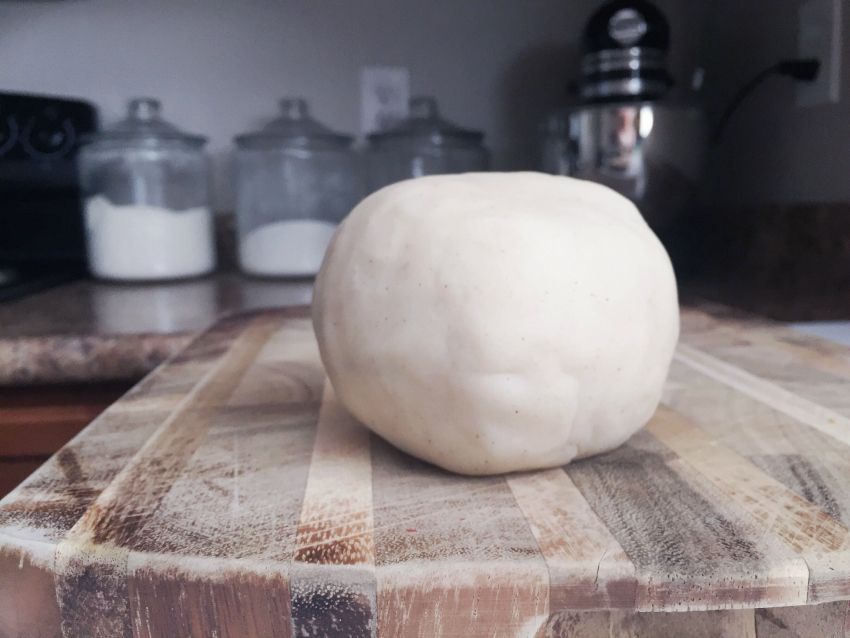 The kit comes with a battery holder, buzzer, 6 crocodile clips, 3 dough cutters, 10 jumper wires, 10 green LEDs, 10 red LEDs, and 2 tilt switches. I honestly had no idea how to make any of it work, but the little booklet that comes with the kit explained it easily and provided graphics that made it even easier. Once I got the hang of it, it was really fun for the boys to come up with different ways to make the LEDs light up and the buzzer go off.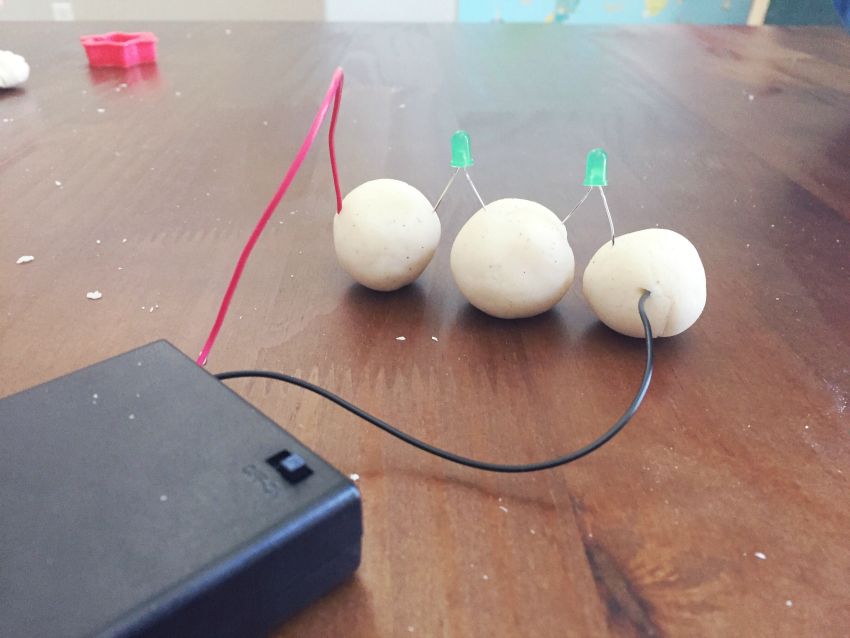 Here's a short little video of the boys playing with the play dough and kit:
Our thoughts
My younger son, who is 3, liked this more than my 5 year old even though it's for ages 4-8, so don't discount the little ones! Isaac is really into science stuff so I wasn't surprised that he loved this electro dough kit.
I love how hands on this kit is; it's my boys' favorite way to learn about anything. It's also a really fun, safe way to learn about circuits and electricity. We loved it and it will be a nice addition to our homeschool curriculum, or even a rainy day activity.
Links shared in this post:
DIY Electro Dough Kit
Timberdoodle 1st Grade Curriculum Kit